Peterborough's male only waxing, skincare, grooming studio & training academy.
30 Canonsfield, Werrington, Peterborough, PE4 5AQ Telephone 07500 771347
Opening Hours
Monday - Friday 11am - 8pm
Saturday's 9:30am - 5:00pm
​
INTIMATE WAXING
Waxing & Trimming
​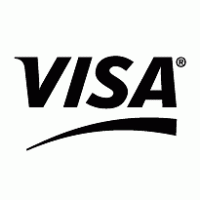 EYEBROW'S, NOSE AND EAR WAXING
​
FACIALS


Deep cleanse your face
​
HAND & FEET SOFTENING TREATMENTS
Perfect for soft skin
SKIN CONSULTATION
Need help with your skin? Look not further, book in to see us now.
For those who want to learn new skills, your new world awaits!
​
DRY SPA PACKAGE
Enjoy 1-1 attention in the studio for a half or full day
FREE PRIVATE CONSULTATION
Need some grooming advice?
Book a free 30 minute slot.
GIFT VOUCHERS

A great gift solution
for any gent!
PROFESSIONAL WAX TRAINING
STAG EVENTS & PRE-WEDDING GROOMING


Ensure everyone looks top noctch!
HEALTH & WELLBEING
@ WORK
We come to you
I now don't have to walk through a ladies hair dressers to get my back waxed! Private appointments that work around me - fantastic!
Martin McGarry, Werrington
Had my first back, sack and crack wax.....my girlfriend's over the moon! I'll be back - Thanks
Professional, qualified and really friendly. Cannot recommend enough.
Paul Driver, Peterborough
Call, message, e-mail or text!
Our Male waxing service covers Cambridge, St Ives, Huntingdon, Cambourne, St Neots, Newmarket, Royston, Alconbury, Duxford, Haverhill, Ely, Stowmarket, US & UK Military Bases, Thetford, Lakenheath, Wyton, Bedfordshire, Hertfordshire, Bedford, Essex, Stevenage